The days have rapidly grown colder in the past week. On Sunday, out on Long Island, it was still warm enough to end my morning run at the dock and sit, legs crossed, with my face tilted up to the sun. After a minute of some truly pathetic attempts at vigorous stretching, I took a deep breath and untied my shoes and shimmied down the ladder to dunk my head—whoosh—under the surface of the water, glinting like diamonds in the sunlight. It wasn't terribly frigid yet, but it was cold enough to make me gasp, scrabbling for the edges of the ladder and climbing out to shake the droplets from my wet hair.
Read More →
L.M. Montgomery wrote, "I'm so glad to live in a world where there are Octobers" and I couldn't agree more. As with any change in season, the first few moments whisper new and old at the same time —they're a shift from the previous weeks, but still so achingly familiar. I feel a stirring around every corner in October, my heart swelling when I step outside to take a run and the air feels as crisp as a brand new dollar bill. I look for autumn everywhere. There's a little boy beside me in Duane Reade, earnestly eyeing the Halloween candy display. I almost lean down to say, "between you and me, Almond Joy really gets a bad rap" but I'll let him spend years coveting miniature Snickers and Twix before he reaches that very mature conclusion.
Read More →
The first few weeks of September could easily wear the crown of my favorite of the year. The air is cooler in the mornings; it's not quite crisp yet, but it's getting there. I wear a long-sleeved shirt on my early morning runs, but it's warm enough that I strip down to a tank top as soon as I enter the park and jog onto the main path. Once out of the shade of the tree-lined edges of the park, sunshine floods the road ahead and I feel a light sheen of sweat on my skin.
Read More →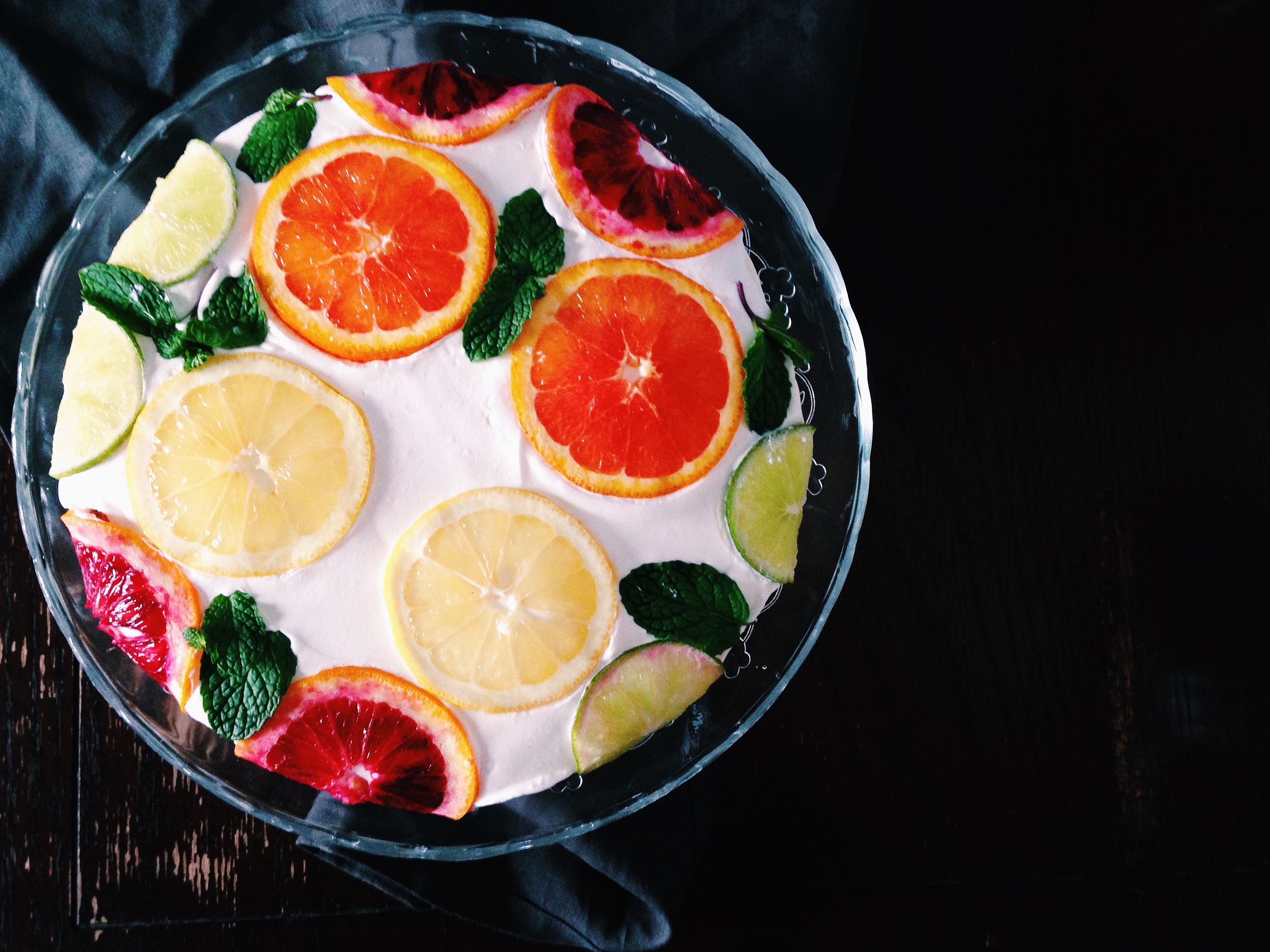 Freeze your layers after cutting and before frosting -- this keeps the cake from getting as crumby when you frost, and it makes it less likely to fall apart as you handle it. Wrap cooled cake layers tightly in plastic wrap and freeze for at least one hour.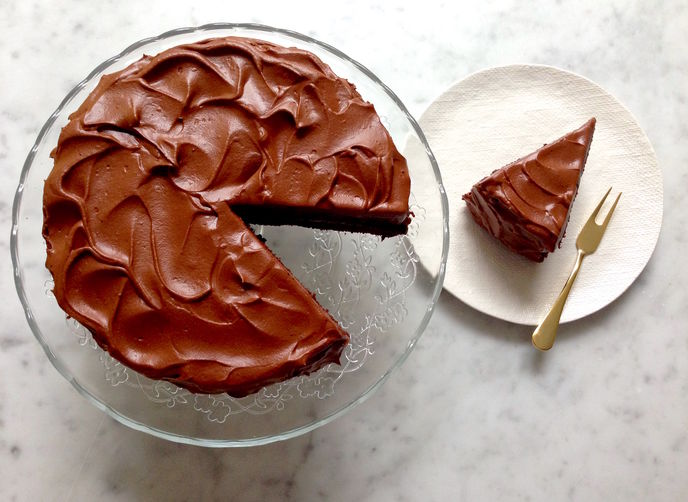 The trick to a prettier layer cake is starting with even layers. To ensure even layers, let your cakes cool out of the pan. Use a very sharp serrated knife, and go around the edge, slicing only an inch in. Once you have the edge fully cut, finish slicing into the center.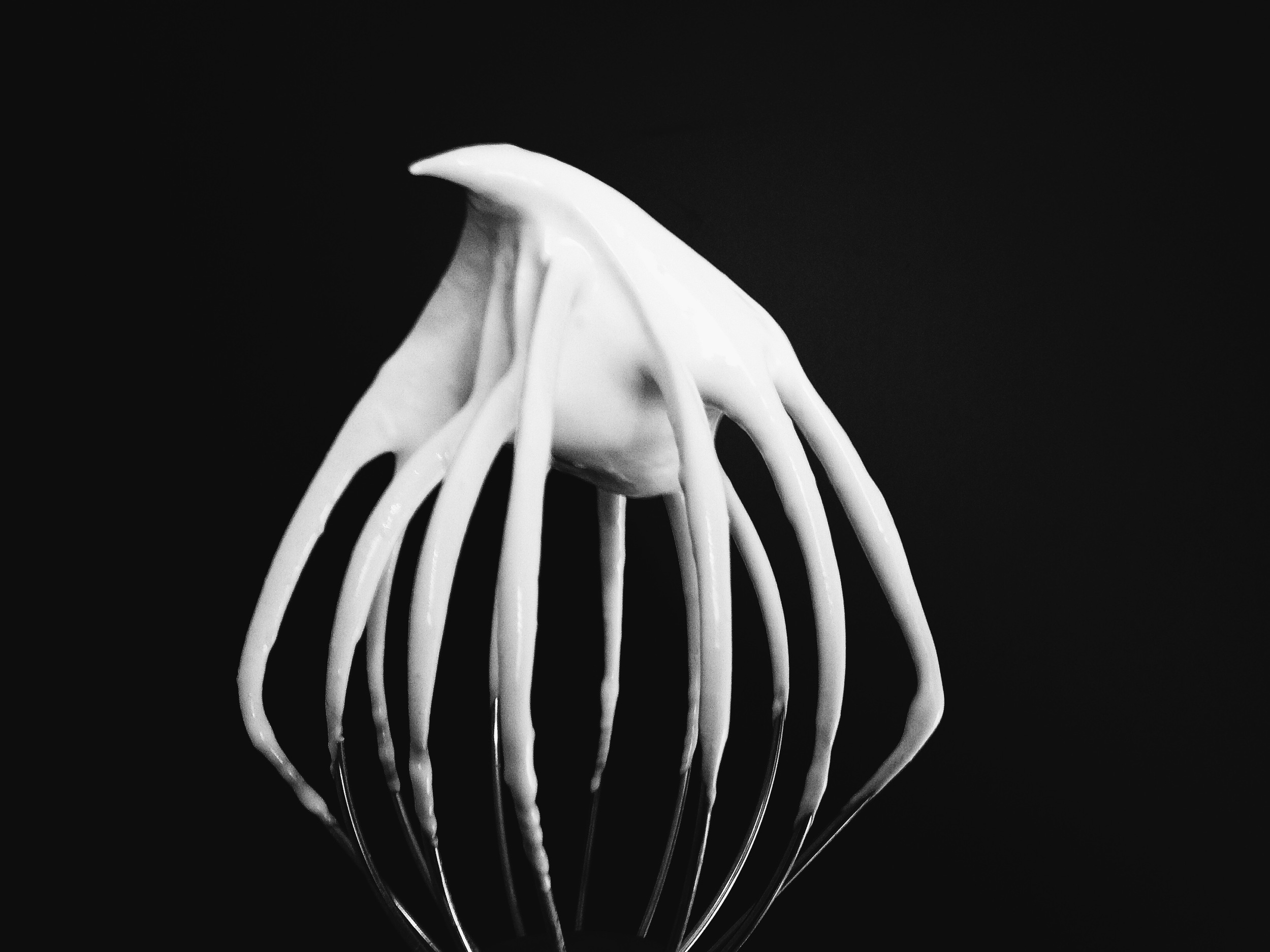 Buttercream is the easiest frosting to spread and it's ideal for intricate decorations. For a more forgiving -- and less rich -- option, use seven-minute frosting. Similar to a Swiss meringue, it uses only egg whites and sugar and whips up into an airy, ethereal mound, making even the most rustic and messy application gorgeous in a rumpled way.